Have you ever noticed that the biggest plumbing disasters seem to happen at the most inconvenient times? These things never happen when you're fully prepared to get the problem fixed. That's why it's important to know who to call in situations like this. You want a company that can come fix the problem during the week, on the weekend, during the day, or even at night. Leo's Sewer and Drain is the company that you've been searching for. We offer 24 hour emergency plumbing in Colorado Springs and surrounding areas. You can count on us whenever you experience a plumbing disaster.

When you call Leo's Sewer and Drain in the middle of the night, you won't get an answering machine or a call center. You will get your call answered by one of our experienced plumbers that is standing by ready to come fix your plumbing problem. We do not charge extra for nights or weekends either, so your plumbing repair services will always be affordable. Whether you have a normal plumbing problem, or an emergency with your sewer line, Leo's is the company that can handle everything.
24 Hour Plumbers in Colorado Springs That You Can Count On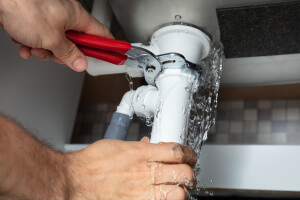 It can be hard to find 24 hour emergency plumbing in Colorado Springs. But now you have found a company that is proud to offer this service. We understand that you cannot control when plumbing disasters happen, so someone should be available to help you all the time. We pride ourselves in offering our customers the best and most convenient plumbing services in Colorado Springs.
For all 24 hour emergency plumbing in Colorado Springs, contact Leo's Sewer and Drain. We always have one of our experienced plumbers on hand to assist you at any time. We can unclog kitchen drains, toilets, floor drains, shower and tub drains, as well as any problems you may be facing with your sewage system. You can trust us to fix the problem right the first time! Call us today!