The largest drain in your home is called the main sewer line. This main sewer line runs out of your home and is fed by secondary lines from sinks, bath tubs, showers, washing machines, and toilets. When it comes to problems that can affect the performance of a main sewer line, these are among the most common:
Bellied pipe – Caused when a section of pipe has sunk into the ground, causing waste to converge in a certain area.
Blockage – A pipe can become blocked when hair, grease, or a solid object is lodged in the pipe, and restricts proper water flow.
Broken, collapsed, cracked, or misaligned pipes – Shifting soil or frozen ground can cause pipes to become misaligned and crack, break or collapse in place.
Leaking joints – Leaks occur when the seals between pipes have broken, allowing water to escape into the ground or area surrounding the pipe.
Pipe corrosion or deterioration – If your main sewer line pipe is made of anything other than PVC piping, such as lead, copper, or clay, you are at risk of deteriorating pipe, which can cause leaks or collapses in the line, resulting in a restriction of water flow.
Tree roots – When tree roots infiltrate a main sewer line, they can quickly damage the line and cause major problems.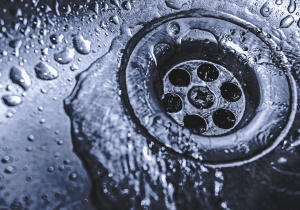 If you are having trouble with your main sewer line, or want to schedule an inspection to prevent problems before they start, give the professionals at Leo's Sewer and Drain a call. We are experienced in all types of main sewer line problems, and provide the most affordable drain cleaning in Colorado Springs and the surrounding area. We proudly offer reasonable rates, promise a rapid response to your phone call, and courteous, friendly customer service. We are available for emergencies, and provide free over the phone estimates for any work that needs to be done.
With over 30 years of experience and a commitment to provide the ultimate customer service experience, Leo's Sewer and Drain cleaning services can get the job done fast, and do it right the first time. Give us a call today at (719) 550-0837 for reliable, affordable, friendly main sewer line help.