Plumbing Services Colorado Springs for Your Home or Business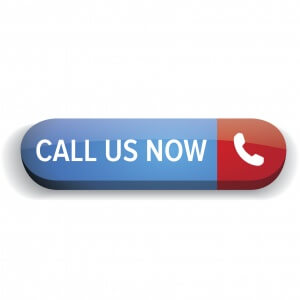 All of us will benefit from finding quality plumbing services or a plumbing handyman. When the time comes that you require emergency plumber services, it's a great idea to already have someone in mind that you are able to count on. A great deal of people find themselves in a circumstance where they require sewer or emergency services for plumbing and are not sure who to call. There are lots of different plumbing technicians that are detailed in regional telephone directories or online. It is very important to find a reliable plumbing service or handyman that will not provide you a reasonable cost and that you know accomplishes top quality work.
Leo's Plumbing Colorado Springs When You Need It
Plumbing services are normally needed at the most untimely times, and they need to be attended to quickly to avoid a mess. You never know when a toilet may become plugged, a floor drain will get clogged, septic systems will fail or the sewer line will burst. All of these situations necessitate hiring plumbing contractors that won't charge you an unfair amount to get the service accomplished promptly. If you are new at getting plumbing services that you can depend on in an unexpected emergency scenario, you can look into reviews online or ask family for referrals. When you are in need of plumbing services for your house or workplace you need to make certain that you choose a plumbing company that supplies the most quality and extensive services.
Emergency Plumbing Service
Handyman Service
Plumbing Repairs
Septic Tank Cleaning
Septic System Repair
Sewer Systems in Colorado Springs
Plumbing contractors should have the appropriate training and knowledge in order to provide you with a job that is finished effectively and swiftly. Nobody wants to spend cash on a handyman service provider that winds up making the plumbing problem even worse than when you called them out in the first place. Choosing a plumber that has the appropriate skill and has been accredited in plumbing services is the best option.
Complete Residential or Commercial Plumbing Colorado Springs – If you have a drain line, a busted sewer system or need other crucial plumbing problems corrected, a company that hires licensed local plumbers is the smartest choice for you and your wallet. You must be sure to check out all procedures and fine print before having a plumbing company come out and deliver plumbing services. If you neglect to do this, you could be susceptible to hidden charges. If you have a bad sense about a plumbing technician or business before they come out to begin the task, it is important to go with your gut feeling. Most of the time these suspicions are correct when you suspect a fraud.
Emergency Plumbing
Residential & Commercial Plumbing Services
Clogged Sewer
Septic System Problems
Sewage Systems
Phone Leo's Sewer & Drain Cleaning for Plumbing Colorado Springs – Plumbing services can be completed at little cost if you already know exactly what the problem is and if it is an easy fix. Having a plumbing business come to your home and give you a quote on what it is going to cost to address your problem is the primary step. Rates may vary significantly based on the degree and difficulty of the issue. You can decide if the cost will work for your or not by that estimate.
Business Owners depend on Leo's Drains for Plumbing Colorado Springs – Leo's local plumbers solve problems with more than just the toilet. Whether it be excavation solutions, clogged drain clean-up, 24 hour plumbing services for unexpected emergencies or a damaged sewer line demanding quick repair work, the proper plumbing specialist is going to offer immediate, proficient help at a fair price.