Air Conditioning Maintenance, Repair, and Installation in Colroado Springs
In addition to providing quality and reasonably priced plumbing services in Colorado Springs that span the spectrum from drain cleaning to excavating, Leo's provides excellent heating and cooling services. On the cooling side of the house, Leo's is well-known for their air conditioning maintenance, repair, and installation services.

If you don't have an air conditioner, and have lived through the summers here, you know the need for one is warranted. Colorado Springs can deliver 90 and 100-degree summer days that can turn your home or office into a hot box, making an air conditioning system a true necessity.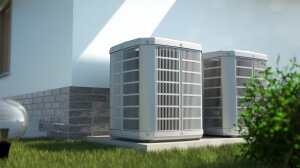 Leo's has years of experience providing regular maintenance and repair service on air conditioning systems for both residential and commercial customers. In addition to keeping your air conditioning unit running efficiently and properly, Leo's has the experience and expertise to provide air conditioning installation services throughout the Colorado Springs area. With our hot summers, keeping cool during the summer months is just as important as keeping warm in the winter, and Leo's is ready to help you make that happen by making sure you get the right unit for your home or business.
When you need an established, professional team with the knowledge, training, and experience to handle your air conditioning maintenance, repair, and installation needs, Leo's Sewer and Drain is here to help. Whether you have drain cleaning needs or air conditioning needs, we have the services to keep your home or business systems working as intended. For those times when you need service outside of regular business hours, Leo's offers 24-hour emergency service. Give us a call today at (719) 550-0837 and let us become the plumbing and air conditioning resource you depend on for all your home or business needs.