HVAC Services Colorado Springs
It's important to know that Leo's is much more than sewer and drain cleaning – though we definitely can provide excellent repairs on both the sewer and drain fronts. We have a diverse staff that includes an HVAC specialist so that we can assist you in both residential and commercial property contexts.

Heating Services.Our heating specialist can repair your existing furnace or assist you by installing the new furnace you need. Regular furnace maintenance helps it to run more efficiently and helps you anticipate the timeframe in which you could need to do major repairs or replacements. By working with Leo's in order to keep your furnace in good working order, you can choose less costly preventative maintenance that avoids some future maintenance concerns.
Air Conditioning Repair. When you suspect an issue with your air conditioner, don't delay in calling us. Your air conditioner may require the assistance of our HVAC specialist, who can determine what maintenance, repair, or replacement needs you have when it comes to your air conditioner. Air conditioners run more efficiently when they are regularly serviced, so call us today.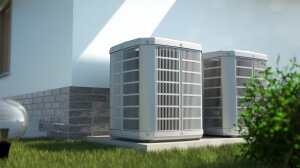 Ventilation. Ventilation is important in a variety of both residential and commercial contexts. Let our HVAC specialist evaluate your existing ventilation systems as well as suggest how to repair ventilation that has become faulty. You can also work with Leo's in order to plan a new installation in order to provide ventilation to a building.
The Leo's Advantage
Our locally owned and managed company is professional and well-regarded in our community. We make it our business to earn your trust and then offer you home repair assistance from plumbing to HVAC; consider us your one-stop shop. By working with
Leo's, you get to know one system and can streamline your needed appointments, invoices, and repairs. We are ready to answer your questions about HVAC services today.