Drain Pipe Repair in Colorado Springs
Have a clogged, broken, or damaged drain pipe in need of repair. Trust the experts at Leo's Sewer & Drain to help. Our team specializes in residential and commercial pipe repair.
Call day or night to schedule your service. Our professional staff of drain cleaners and plumbers will work to diagnose the issue with your pipes and come up with a plan to repair the problem.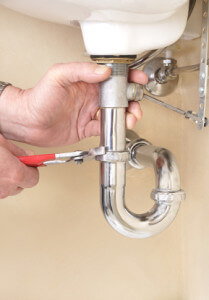 Pipe repairs can span from minor issues and quick fixes to major problems requiring excavation, and our team is prepared for all of it. We proudly serve all of El Paso County, with our team working and living in the communities we serve. We own all of our own equipment, meaning we can start work right away. We will work to ensure that all pipes are fully repaired, or replaced to get you back to working order as quick as we can.