Clogged shower and Tub Drains
When you have clogged shower and tub drains, life gets complicated. Imagine trying to get yourself ready for work one morning, only to find you can't take a shower because your drain is clogged. What do you do in this situation? When you need reliable, professional drain service, Leo's Sewer and Drain is the company to call for a professional drain cleaning expert you can trust. Our customers know they can call us with confidence, any time of the day or night, knowing that they will get the most friendly, professional staff possible.
There are all sorts of contraptions and home remedies out there for clearing a drain, but not all of them are safe or dependable, and many can cause damage to your home plumbing if not used properly. Your best bet when faced with clogged shower and tub drains is to call a professional with lots of experience, like Leo's. With over 30 years in the industry, we have seen our fair share of clogged drains, and have the expertise and practical know how to solve this problem for you quickly and professionally, without damaging your existing plumbing system. We offer camera inspections so we can clearly identify the problem and create the best possible course of action to solve the problem.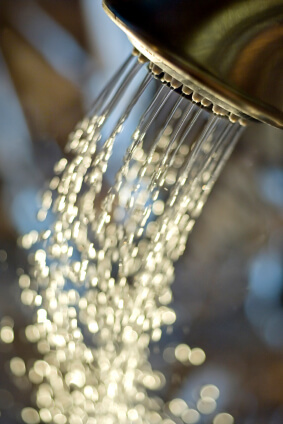 Of course, there are some basic things you can do to prevent drains from clogging in the first place, such as:
Use a screen or other drain cover/protector to catch hair in the shower and prevent it from clogging the drain
Do not pour anything like kitchen grease down a bathtub drain, thinking it can handle this substance better than the kitchen sink
Periodically pour a cup of white vinegar down your tub drain and let it sit for half an hour, followed by hot water for 60 seconds. (This helps prevent unpleasant drain odor, as well.)
As with many home maintenance problems, a little prevention can go a long way. Preventing clogged shower and tub drains may take a little effort but can save you a lot of hassle in the long run. When your preventative measures haven't done the trick and you need a professional to come out and clear your clogged drains, call on the friendly folks at Leo's Sewer and Drain. We are happy to give you a free, affordable estimate over the phone. In Colorado Springs, call (719) 550-0837, or schedule an appointment online.