Since 1982, we have been plumbing Colorado Springs drains. At Leo's Sewer and Drain Cleaning, we strive to bring our customers the highest quality drain cleaning with the best equipment available for our industry.
A locally owned and operated alternative plumber in Colorado Springs, we have over 30 years of experience to fix all of your drain cleaning needs. There is always someone local to take your calls, provide free quotes over the phone, or answer any of your questions. No call centers! No late night answering machines! We can often make it to your location the same day.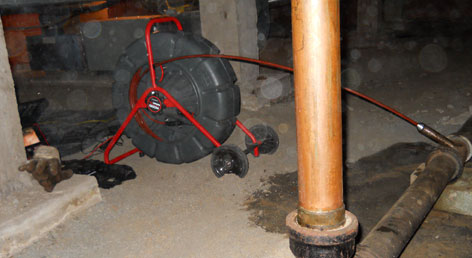 Owner History:
May 1, 1982, David Book started working for Richard Book, his father, who at that time held the Roto-Rooter plumbing franchise in El Paso, Teller, and the southern half of Douglas Counties. During the school year, David worked after school and on weekends. He also worked full time during summers and winter breaks until he graduated from Doherty High School. After graduation, David began working full-time closely with his father learning the business first hand.
In October 1986, David moved to south Florida and worked for Jerry Goy, a Roto-Rooter plumber in Palm Beach County until June 1987. In Florida he learned new plumbing and drain cleaning techniques and how to operate jetting equipment. In July 1987, he returned to Colorado Springs and again worked with his father until the franchise was sold back to the Roto-Rooter Corporation Services Company. Richard held the franchise from August 1977 to November 2008.
Drain Cleaning History:
We have 30 years of experience plumbing Colorado Springs. David Book has been working in the sewer and drain business for 30 years and has extensive experience in the Pikes Peak Region including all of El Paso and Teller counties. Over the years, David has worked for his father cleaning drains, running the camera and locator, and jetting sewer lines. He also pumped septic tanks and grease traps in the 1980s and early 1990s.
In November 2010, Dave started his own affordable drain cleaning and alternative plumbing in Colorado Springs business, Leo's Sewer and Drain Cleaning, and he has striven to run the business in the same way his father Richard did for many, many years. Fair prices, excellent service, and answering phone calls locally are all a part of this family's legacy in business.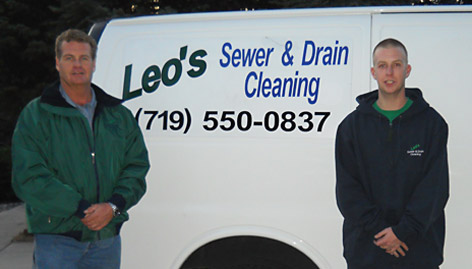 Drain Cleaning Staff:
Leo's Sewer and Drain Cleaning is a family-oriented company just like Richard Book's company. David's son, Richard Leo, started working for his grandfather, Richard Book, when he turned sixteen. Richard rode with his grandfather learning the drain cleaning business first hand. He now works nights and weekends for his father when he is not attending college.
For all your drain cleaning needs in Colorado Springs, call Leo's today.