Clean Your Drains With Professional Hyrdojetting Services in Colorado Springs!
Need your drains cleared? Get the job done right, and fast. We work to clear your drains, not your wallet! 
Nights and weekend available!

Hydrojetting uses high pressure water to slice through clogs and flush away debris, clearing your plumbing. A high pressure hose with a special nozzle is fed through your sewer pipe to the location of the blockage. Water is then pumped through the hose and nozzle up to four thousand pounds per square inch, blasting away any clog impeding your water flow. Whether the blockage is caused by grease, hair, paper products, sludge, or other debris, it is no match for the pressure of a hydrojet, which scours the entire inside of the pipe and leaves it looking almost like new, using the newest latest technologies.
You'll be happy with our reasonable prices, high quality of service, and quick response to your phone call. When you suffer clogged drains, we're here to help resolve your problems with no hassles, 24-hours a day. At Leo's Sewer and Drain Cleaning in Colorado Springs, we are NOT high-pressure salesmen who try to sell you something you don't need. We offer several services to help with your drainage problems, and hydrojetting is one possible solution when blockages in your plumbing system or sewer lines lead to clogged drains, or worse, an unhealthy water supply.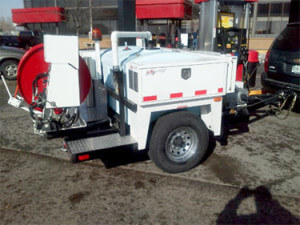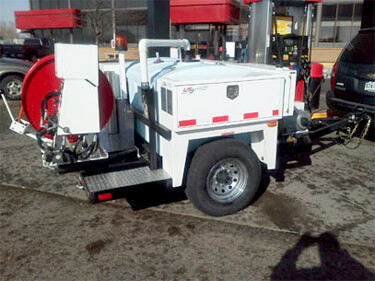 99% of all clogged drains and sewer lines that we attempt to clean get opened without major difficulties and without requiring excavation.
When you need a professional to clear your drains using hydro jetting, call on the friendly folks at Leo's Sewer and Drain. We are happy to give you a free, affordable cost estimate over the phone based on your description of the problem. In Colorado Springs, call (719) 550-0837, or easily schedule an appointment online right now. We look forward to adding your name to our long list of satisfied customers.