Sewer Scope Colorado Springs
What is it?
A sewer  or drain scope inspection is a smart way of determining if there are any pre-existing sewer line issues or if the all systems are functioning as they should before you buy. Utilizing our video camera inspection tools, we send a scope down the sewer or drain line to ensure the lines are clear of any problematic debris, clogs, roots, or holes in the pipes. The video camera inspection that is used allows us to verify what we are seeing, without guessing if there is a problem or not.


Why do you need it?
If you are planning selling a house, having the sewer scoped ahead of time allows you to get through the process faster and assure the new buyers there is nothing to worry about.
When buying a house, this is a must! Finding out ahead of time if there are any sewer line issues allows you to work with the sellers to get the problem taken care of before you buy.
This process also helps prevent future backups, saving you more money in the long run.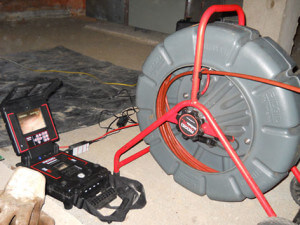 Why is Leo's your best choice?
We specialize in sewer lines and drain cleaning. We are not general plumbers, we are the local experts in drain cleaning and repair. We own all of the tools required to complete a sewer scope, clean out, and excavation if needed. We can often offer same day service, meaning you wont have to wait to get the sewer line checked out at the house you want.