Leo's Sewer and Drain Cleaning
Leo's Sewer and Drain Cleaning provides a complete line of services for all your, heating and cooling, clogged drain and plumbing needs. With over 30 years of experience, we know how to get the job done quickly and at an affordable rate.
Heating and Cooling Services
Air Conditioner Installation and Maintenance
Plumber Colorado Springs
Leo's Sewer & Drain Cleaning is your plumber of choice in Colorado Springs and the surrounding areas. Our services cost less than the traditional plumber. We do more than just drain cleaning. We can handle many of your plumbing and sewage problems for less than any other plumber would charge.
Leo's Sewer & Drain Cleaning provides expertise with all types of sewer and drain problems. Whether you have a clogged drain in your bathtub or sink, a large excavation, a small sewer back up or a problem with your septic tank, we are your handyman in Colorado Springs.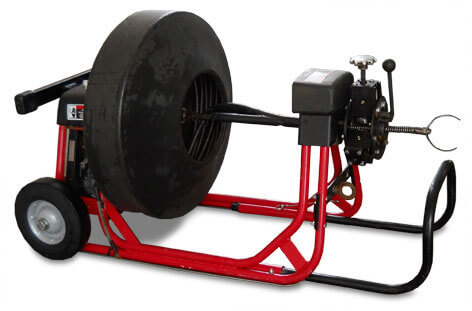 Plumbing Services:
Shower & Tub Drains
Bathroom Sink Drains
Toilet Drains
Floor Drains
Downspout Drains
Main Sewer Lines
Hydro-Jetting
Excavating
Septic systems
Drain Camera Inspection | Sewer Drain Cleaning
Leo's Sewer & Drain Cleaning will work with you to make your experience as painless and easy as possible. Sewer backups and clogged drains always come at unexpected and inconvenient times. That is why Leo's offers 24-hour emergency service, and can be at your location the same day that you call us (in most cases). There is no extra charge for helping you nights or weekends. We even offer free estimates over the phone.